La piattaforma TEVECO Cloud è stata scelta per la gestione digitale della cerimonia di consegna dei premi Promotion Awards 2020. L'evento verrà ripreso in diretta e diffuso attraverso la ns. piattaforma. I premiati si collegheranno attraverso i propri device per ricevere i premi durante l'evento che coinvolge aziende e top manager per premiare le migliori campagne di engagement e fidelizzazione che si sono distinte sul mercato promozionale nel 2020.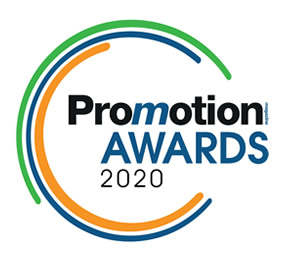 Promotion Awards è il premio a cadenza annuale per valorizzare le best practice e premiare i risultati più importanti per diffondere la cultura del marketing di relazione. È organizzato e promosso da Promotion Magazine, la sola rivista in Italia specializzata nel settore delle promozioni e della fidelizzazione, edita da Pop Up Media
LA GIURIA :
ANDREA ALEMANNO, direttore di Ipsos Public Affairs.
ALESSANDRO BARBIERI, portavoce dell'hub Loyalty/Crm di Una.
SERGIO BRACALE, director of acquisition and partner management di Payback Italia.
ANDREA DEMODENA, direttore responsabile di Promotion Magazine.
PAOLO LIOY, ceo Whirlpool Italia & Iberia – VP Whirlpool Emea.
PAOLO LUCCI, direttore di Milano Licensing Day.
FRANCESCO RIGANTI, direttore marketing di Mondadori Retail.
PAOLO PORCELLI, direttore commerciale Italia ed estero di F.lli Branca.
M'BUYI WA KALOMBO, digital communication & loyalty manager di E.on Italia.
CRISTINA ZILIANI, direttrice dell'Osservatorio Fedeltà dell'Università di Parma.